I'm loving this pattern, and the fact that it's the first time in all my years of knitting that I'm dropping stitches deliberately! *LOL*
The yarn I'm using is Fyberspates 50% merino/50% tencel in the "Rusty Spoon" colourway which I was given as part of a Christmas swap on the Knitting Haven forum. I love everything about this yarn - from the colour, to the softness, to the lovely sheen it has.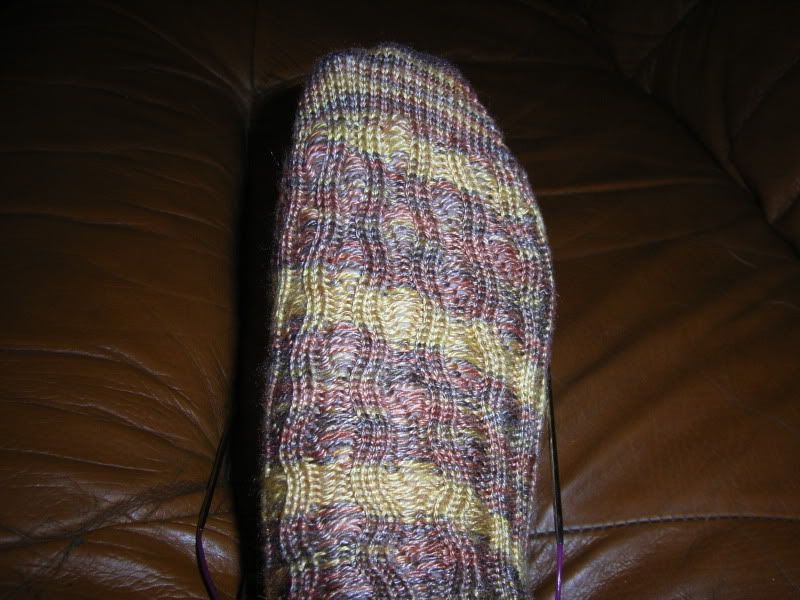 I'm using 2 x 2.5mm Knit Picks Options circs and doing my usual toe up. I used the chart on the first page of the pattern but instead of starting with a purl and ending K2, I started with a K1, then followed the pattern, and ended with a K1 so the pattern would be centred over the instep.
I did 60 rows of pattern for my foot and then my usual short row heel. On the very last row of the heel, I knit the foundation row again which put me in the right place to start from row 1 on the instep.
I hope this makes sense!
Thanks Anni for another lovely pattern. :0)